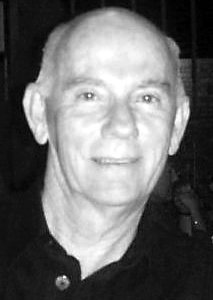 Richard Mason
First off, don't get all bent out of shape with some of my suggestions or my pick as the Hog's quarterback. Remember that, and then maybe we can enjoy the season if we don't take football so seriously, and folks this column ain't serious. I actually got the inspiration to write about football while doing my afternoon walk, and I think it was the ghost of Orville Henry speaking to me. Anyway this is what Orville imparted.
So here it goes: Just to be fair, I'm going to cover the big three college teams and yes, I know one of them is still just considering football, but I have a feeling that if folks will buy lottery tickets, they'll ante up what it takes to put a team in Little Rock, so Little Rock folks, dust off those pocketbooks and kick in the money needed.
Well, since I mentioned UALR, lets just start there. First off, we need to get rid of the University of Arkansas at Little Rock name. Too big a mouthful, so let's just call the school LRU. That puts it in with the likes of TCU, LSU, and a host of others. But while we are doing some changes, let's get a new mascot. Trojans sends a mixed message, if you know what I mean, and when you hear "Trojans," you think of southern California and Nancy Pelosi, so I'm picking Cougars as the new mascot name. Like, "Go Cougs!"OK? Well, since that's settled, let's figure the Cougs are going to need 2019 to get a team and be ready to play in 2020. The first game of the 2020 season should be against the Hogs in Little Rock's War Memorial Stadium.
Just think of how much money we'd save by not having the Hogs pay $1 million to some Little Sisters of Mercy College to come to Arkansas and sacrifice themselves. We'd have our own patsy, and a full stadium is a guarantee. Now it's up to you, central Arkansas football fans who have wanted a hometown football team in War Memorial Stadium. I've done the hard work by telling you how to make it happen.
Well since I've covered LRU, let's look at another team. Now, to be halfway modern we can't keep saying Arkansas State University, so ignore that; now it's just State. We know the danged school is in Arkansas. I know you State boys have been whining for years to play the Hogs. Here's your shot.
Since I'm a University of Arkansas grad with my name on a couple of senior walks, I can speak for Hog fans. Starting with the 2020 season, the final game for State will be against the Razorbacks in War Memorial Stadium, but let's make it a little more interesting. If you State fans are so hot on your team, put up $1 million, which I'm sure the Hog fans will match, and the winner will take all.
Now, what's wrong with that? The Hogs need a few extra bucks to expand the south end zone of their stadium after they finish with the north end zone glamour suites. In most sports the winners always get a bigger share of the pot, so we're just following the crowd. But if the schools balk, saying they can't legally do it, I'm sure the State fans will come up with the million and the Hog fans will follow suit.
If this wager and game comes off, the two schools will get more national publicity than you can imagine, and I'm sure major companies will be standing in line to sponsor what will turn out to be the Hog-Wolf battle for bragging rights, at least in the state.
We need to jump on that proposition. It's a win-win situation. Uh, actually if the Hogs lose, it won't be all win, win, but just think of it as another game of keeping the money in Arkansas. Yes, the Hogs would drop a game with another Little Sisters of Mercy College and save another $1 million. I think Frank Broyles has been gone long enough that this proposition will fly.
OK, since we've covered the name changes and schedules of the big three, let me give Coach Morris a little guidance as to who should quarterback the Hogs. I'm writing this column before Saturday's game with Eastern Illinois, but I'm going to call that a warmup, a step up from the Red-White game where all quarterbacks play and everybody looks good. If we don't win that one by 30 points, we have more trouble than who is quarterback.
But before I announce my pick for the rest of the season, Let's just say that any of these candidates could start for most Southeastern Conference teams, but since TV bucks are in play, TV announcers are finicky, and fans need to be able to get behind a quarterback, there's more to consider than just ability.
That's why I'm going with Ty Storey. Uh, huh, "Go Ty!" He's a natural and a TV announcer's dream. His name is easy to pronounce and it vaguely sounds like the Cowboys' Dak Prescott. He's a guy who either ran or passed the ball 100 times out of 95 plays against Smackover in the State Championship game. He can throw and run, and although everybody in the stands and on the field knew he was going to run or pass, he still made 10 yards or so every down with 11 Smackover kids hanging on his back. (My wife, a Smackover grad, is still upset about that game.)
Those figures are a little exaggerated, but hey, this is just an off-the-top-of-my-head column. Coach Morris, you don't have to thank me for making this difficult choice.
Now for my final thoughts: Here's my forecast for the 2018 Hog season: First off, I don't see us beating Alabama by more than 21 points, and even though we may not win 'em all, fewer Hog fans will go to sleep as an Arkansas running back struggles to make two yards through the center to the line. Nope, Hog ball will be different, and we will win more games.
However, 2018 will be a transition year, not without one or two big upsets. My input from Orville on this is a little cloudy, but I see Alabama and Georgia fans crying. Of course with Georgia, it may be because another one of their bulldog mascots has died. So to close, I'm sticking my neck out by saying we may not beat Alabama by more than 21 points … but we will beat Alabama in Fayetteville this year … or in 2020. Orville was a little foggy on that last call.
Richard Mason is a registered professional geologist, downtown developer, former chairman of the Department of Environmental Quality Board of Commissioners, past president of the Arkansas Wildlife Federation, and syndicated columnist. Email [email protected]
Sponsor Content
Comments