Former Union County native and 1959 Junction City graduate, G. Rollie Adams, recently released his book "South of Little Rock," which looks at the impact of desegregation on a fictional town in southern Arkansas.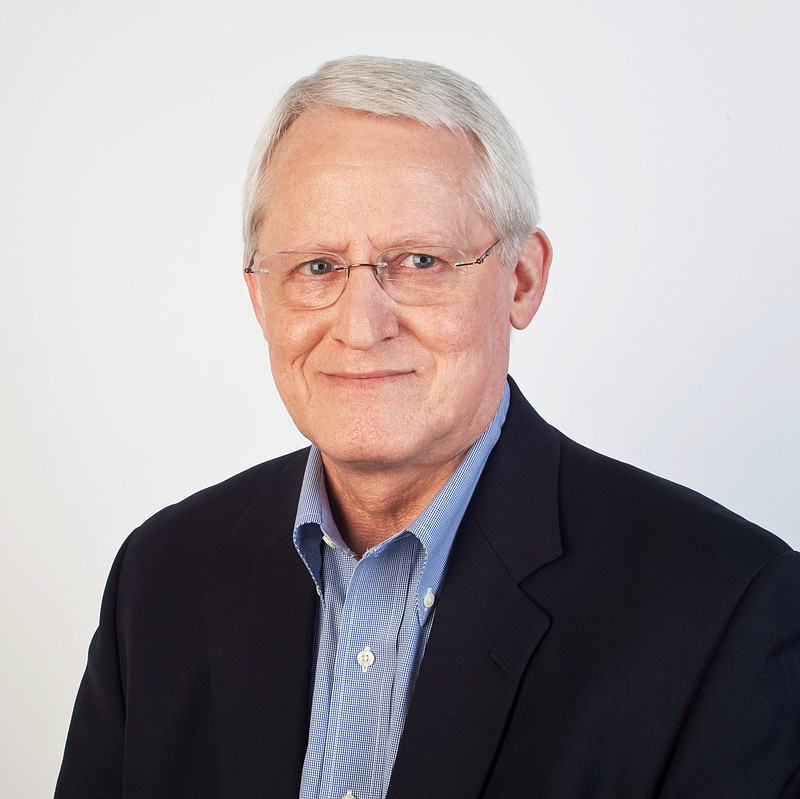 The book, which is set in the fictional Unionville in 1957, follows how the Little Rock Central High School desegregation crisis affected not only the people there, but also people throughout the state on an almost daily basis.
"It's been decades since Brown v. Board of Education, since the Civil Rights and Voting Rights Acts, and since a bunch of other court decisions and laws, and millions of people still face hatred and discrimination based on their skin color, their gender, their age, their sexual orientation, or their religion — or because they are perceived as some sort of threat to those who have different values and beliefs," Adams stated on his website.
Adams finished the book after retiring in 2016 from The Strong National Museum of Play in Rochester, New York, of which he was president and CEO for more than 29 years.
"I wanted to show that although, or so it seemed to me at the time, most whites in the South opposed integration, not all whites were avid in their opposition," Adams said in an email. "In fact, many were willing to be open to change, and others actively supported it."
Adams said that while the book is technically fictional, the primary historical characters, including the governor, the president, the mayor of Little Rock, the state head of NAACP and the Little Rock Nine are all real and the actions they take in the story are historically accurate.
All of the characters in the book, however, are entirely imaginary, he added.
"The primary characters in the book are a widowed white merchant, his two children and their grandmother, a Northern woman who has come south to teach, a black business man and an ambitious newspaper editor," Adams said.
"I wanted to tell a story that involved a family and one that would make readers smile as well as cry," he added.
He said as the story unfolds, the characters, as well as other members of the community, white and black, cope with the prospect of social change during the Little Rock Central High School desegregation crisis. The story follows the characters as they go about their daily lives at home, work, church and elsewhere.
Adams said growing up in Union County did influence the book and his writing in two ways, the first being that the fictional town of Unionville shares some general geographical and demographic characteristics of Junction City.
He said the second way it influenced him was from seeing the racial tension himself.
"I remember well the tension that many whites felt with the coming of integration, and I saw how blacks were treated differently than whites," Adams said. "There was no way, however, not even the reading of 'Black Like Me' that I could fully grasp how black people felt personally about racial discrimination.
"There have been hundreds, probably thousands, of books, plays, and movies about prejudice over the years, and one more novel about it isn't going to end it, but I hope it can help at least a little," he added.
After graduating from Junction City, Adams went to Louisiana Tech University. He taught American and world history at El Dorado High School for four years, 1963 through the 1966-67 school year, while he earned his master's degree, attending classes in the summer and during the evenings.
He first lived in New York state in 1984 to 1985, while serving as executive director of the Buffalo and Erie County Historical Society, which was after he did his doctoral work in American History at the University of Arizona and worked 10 years for the American Association for State and Local History in Nashville, Tennessee.
In 1987, he moved to the Rochester suburb of Pittsford, where he was the director and became the president and CEO of The Strong National Museum of Play in Rochester until he retired in 2016.
For his book, he conducted some preliminary research and wrote a rough draft during his limited spare time several years ago, "but I did the primary work on it following my retirement from the museum."
During his research, he read a number of books about the desegregation of Little Rock Central, biographies of Faubus and Eisenhower, memoirs of Daisy Bates and the Little Rock Nine, and histories of Arkansas and the civil rights movement in general. He also read the El Dorado Daily News and the Arkansas Gazette newspapers of that period.
He completed the final draft of the book this year, and moved it to print as quickly as he could so he could get to work on a sequel.
Pertaining to the sequel, Adams said he recently finished a second draft. The sequel is titled "Found in Pieces" and will be published in 2019.
To purchase "South of Little Rock," visit Amazon.com, barnesandnoble.com or outskirtspress.com/southoflittlerock.
Kaitlyn Rigdon can be reached at 870-862-6611 or [email protected].