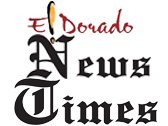 News-Times
El Dorado-based Deltic Timber Corp. announced Monday that it has entered into an agreement to merge with Potlatch Corp. and create a new company: PotlatchDeltic Corporation.
In a news release Monday, the companies announced the deal, creating a new company with nearly 2 million acres of woodlands in the South and Pacific Northwest. According to the release, PotlatchDeltic Corp. would be valued at more than $4 billion, including $700 million in net debt. The combined company will have 1,500 employees.
The companies said their boards had already approved a deal, which now goes before shareholders. Deltic shareholders will receive 1.8 common shares of Potlatch for each share held. Current Potlatch shareholders would own two-thirds of the company when the transaction closes in the first half of 2018.
"The merger of Deltic and Potlatch combines two companies with outstanding assets, operational excellence and aligned values," said John Enlow, Deltic president and chief executive officer. "Deltic has a proud legacy that is deeply rooted in the Arkansas communities in which it operates. … We are confident this combination will be a win for all stakeholders."
Enlow said in the conference call that after joining the company as CEO in March, he oversaw an effort to examine the company's options, which included a sale, adding that he's convinced the sale to Potlatch is the best path moving forward.
According to the release, leadership for the new company will come from both Potlatch and Deltic. Once the deal is closed, Mike Covey, chairman and CEO of Potlatch, will serve as chairman and CEO of PotlatchDeltic; Eric Cremers, president and chief operations officer of Potlatch, will serve in those positions at the new company; and Enlow will become vice chairman of PotlatchDeltic and "lead the integration of the two businesses."
"We approached Deltic about combining our companies several months ago," Covey said in a joint conference call with Deltic on Monday. "Potlatch and Deltic share nearly identical business models in the resource, wood products and real estate segments we both manage."
The new company's board of directors will comprise eight directors from Potlatch and four from Deltic. The corporate headquarters will remain at Potlatch's base in Spokane, Washington, while the Deltic's El Dorado headquarters will become the southern operational headquarters.
"We're also pleased to continue a strong presence in El Dorado and throughout the rural communities in Arkansas where both companies operate today," Covey said.
Anna Torma, a spokesperson for Deltic, said in an email that the company is excited about the merger and the fact that a presence will be kept in El Dorado. When asked about what Deltic employees in the El Dorado area can expect after the merger and whether there will be a change in the level of staffing in El Dorado, Torma said "We are early in the process for additional details."
Covey said Monday that shareholder votes have not yet been scheduled for either company, but he would expect those to be held sometime in the early first quarter of 2018. The merger will also have to meet all closing conditions and be approved by regulators.
Potlatch Corp. has timberland in Alabama, Arkansas, Idaho, Minnesota and Mississippi. Deltic operates primarily in Arkansas and Louisiana.
The Associated Press contributed to this report.
Madeleine Leroux can be reached at 870-862-6611 or [email protected]
Sponsor Content
Comments