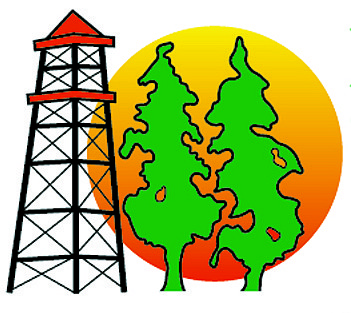 EL DORADO — Local groups and organizations who have submitted requests for proposals to the El Dorado Advertising and Promotion Commission will have the opportunity to make their pitches before commissioners on Tuesday.
During a finance committee meting last week, commissioners agreed to reconsider funding requests that have been submitted for 2017 and to reschedule their regular meeting to Feb. 1.
Commissioners voted on RFPs on Jan. 10, but Commissioner Barbie Luther said then that she disagreed with how the EAPC handled the matter.
The commission acted on a recommendation from EAPC treasurer Sanjay Patel to approve awards at a rate of $148,500, with respect to a downward trend in revenue for 2016.
The funding requests totaled $359,650.
Applications were submitted by South Arkansas Community Foundation Outdoor Expo, Union County Antique Dealers, South Arkansas Symphony, Main Street El Dorado, El Dorado Festivals and Events, Inc., the Murphy USA Classic, Downtown Business Association, Union County Quilt Guild, South Arkansas Historical Foundation, El Dorado Shootout, and Mystic Creek Golf Course.
Each year, the EAPC doles out awards to help promote events that are planned in El Dorado and are expected to generate overnight stays in the city. The commission draws its income from a 3 percent lodging tax.
Luther said on Jan. 10 that she felt the rest of the commission should have input on the award amounts and allow those who submitted RFPs to make their case.
"This group needs to look at doing things more openly, for the public and for the commission," she said before making a motion to rescind the vote approving the funding requests.
EAPC chairman Dianne Hammond initially said the vote to rescind was void because Luther did not make the motion for the earlier vote.
However, Luther later pointed out in an email that Robert's Rules of Order does not place a restriction on which member is allowed to make a motion to rescind.
According to Robert's Rules, "The motion to rescind can be introduced at a time when no other business is pending. After being recognized by the chair, a member makes the motion to rescind."
The commission subsequently scheduled a finance committee meeting on Jan. 25 and discussed the matter. Several representatives from groups who submitted RFPs were in attendance.
In a series of emails that were later sent to the groups to notify them about the decision to reconsider the RFPs on Feb. 1 the meeting on Tuesday, a question arose from El Dorado Festivals and Events, Inc., about whether the groups would be expected to present their RFPs.
"I personally would like for all of the groups who asked for funding to make a short, maybe two minute, pitch and allow the commissioners to ask questions," Luther replied. "This seems like a fair and open way to handle the funding process."
Hammond also wrote that any groups who wanted to make pitches would have the opportunity to do so, and the A&P commissioners could ask questions about applications and request additional information, if necessary.
Tia Lyons may be contacted at 870-862-6611 or by email at [email protected] eldoradonews.com.
Sponsor Content
Comments