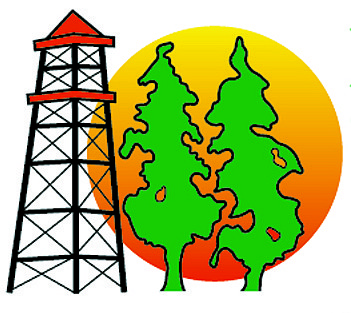 EL DORADO — Keep El Dorado Beautiful has said that it plans to focus on spreading awareness about and the enforcement of state litter laws and city codes to clean up El Dorado.
The group has taken its case to the El Dorado City Council and the El Dorado Police Department, asking that the city post signs around town, particularly in problem areas, to warn against littering and list the possible penalties for doing so.
"We need to step up as a city to make citizens aware of litter laws … We know there are fines, and we suggest the eight hours of community service for the first offense," KEB president Janis Van Hook recently told city aldermen.
Van Hook was referring to the state statute that levies a fine of $100 – $1,000 for anyone who is convicted of littering for the first time.
An additional sentence of eight hours of community service could accompany the fine.
City Attorney Henry Kinslow advised KEB to consult with 35th Judicial District Judge Jack Barker about the language that will be printed on the signs.
"Once he tells you, then you tell us what we need to do on the signs," Kinslow said.
Mayor Frank Hash said the city could make the signs in the city shop.
Police Chief Billy White said he had also been contacted by KEB to help out with the effort.
White said officers sometimes issue citations for littering, but the practice does not occur often.
"You have to witness it in order to issue a citation," he said.
Hash inquired about who will be held accountable for littering if there are multiple people inside a vehicle.
"State law says it's the responsibility of the driver," White said.
Van Hook said that if private citizens witness someone littering from a vehicle, they may report it by recording the license plate number and calling police or the state's toll-free litter hotline at 866-811-1222.
Alderman Dianne Hammond, who is also a member of KEB, said the group favors community service as a penalty for littering.
"We talked about community service because with a fine, people often disregard it," Hammond said.
If someone is convicted of littering within three years of a first offense, the person is subject to a fine of $200 - $2,000 and up to 24 hours of community service.
Violators who are convicted of a first or
second offense may also be ordered to pick up litter alongside state highways and any other locations within a prescribed period.
State law also prohibits the discarding of junk motor vehicles, old tires, inoperative or abandoned household appliances on the right-of-way of any public highway, any public property, or any private property that a person does not own, lease, rent, or otherwise control, unless it is a salvage yard, permitted disposal site or demolition business.
Possible penalties for improperly discarding such items, a Class A misdemeanor, are a $1,000 fine and 100 hours of community service. Any or all portions of the penalties may be removed if the violator agrees to pick up litter alongside state highways or any other assigned locations within prescribed period.
"We're trying to get people aware of the fact that someone has to pick this stuff up, so just stop it," Van Hook said.
She also said that Clean Harbors has expressed interest in joining with Ward Three aldermen Kensel Spivey and Willie McGhee for another community cleanup in the spring.
In the spring of 2016, Clean Harbors teamed up with the aldermen and Tony Henry, a Clean Harbors employee and former alderman of Ward Three, for a coordinated cleanup of the city's third ward, and the event attracted 200 - 300 volunteers.
"Me and Ms. Spivey have already discussed talked about that …, maybe for this month or March," McGhee said.
Van Hook said there had been some discussion about hosting the event in April, which encompasses Earth Day and the start of Clean Harbors' annual hazardous household waste collection service.
The drive-up service is offered on the third Saturday of the month from April until October.
Items that are accepted include oil and used oil filters, batteries, paints, solvents, rust removers, antifreeze, automotive products, brake fluids, degreasers, carburetor cleaners, dry cleaning fluids, expired over-the-counter medicines, herbicides, pesticides, pool chemicals, common household cleaners, electronics/ computers, fluorescent bulbs, butane cylinders and propane cylinders.
April is also the month that KEB conducts its annual litter survey, in which members tour selected areas in each of the city's four wards to assess and score such criteria as litter on the ground, overgrown lots, and outside storage.
The survey is part of the requirements for KEB's certification with the Keep America Beautiful program.
Van Hook said the city has steadily improved each year since KEB began taking the survey in 2014.
She called on citizens to get more involved in the cleanliness of their neighborhoods.
"We ask that if there's a lot next to you, maybe its empty or your neighbor is elderly unable to take care of it, take an interest. In order for us to make a difference, let's pitch in and do what neighbors do and help each other out,"she said.
KEB will meet at 5:30 p.m. on Monday at Clean Harbors. The meeting will double as a workshop for a series of forums the group is planning to present in local elementary schools.
Tia Lyons may be contacted at 870-862-6611 or by email at [email protected]
Sponsor Content
Comments